Microsoft Exchange Server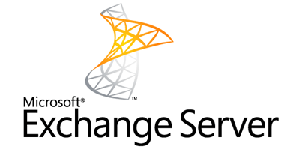 Follow one of our Microsoft Exchange Server courses online via OnlineITcourses.com. We offer a wide range of courses in the field of Microsoft Exchange Server. Our training courses make use of extensive videos with instructions and hands on exercises. We have selected the best courses for each knowledge level. With our innovative learning concept you can also start your Microsoft Exchange Server course where en whenever you want and you enjoy the additional benefit of the best price available. Make your choice and start learning today with our award winning e-learning. Because knowledge should never stand still: You're in control!
Why OnlineITCourses.com?
80% cheaper

Through our training concept you can save up to 80% on learning costs

Learn at your own pace

Start learning when you want. You choose your own pace

Certificate

Pimp your CV and after completing your course you receive the official certificate of OnlineITcourses.com
All benefits
all Microsoft Exchange Server courses