Onbeperkt leren voor een vast bedrag
mdat wij geleoven dat continu leren nu en in de toekomst doorslaggevend is voor blijvend succes hebben wij naast Icttrainingen.nl een vernieuwend concept gelanceerd: MyCademy.com.
Om de kennisontwikkeling op niveau te houden hebben we met MyCademy in het verlengde van Icttrainingen.nl het Continu leren concept ontwikkeld.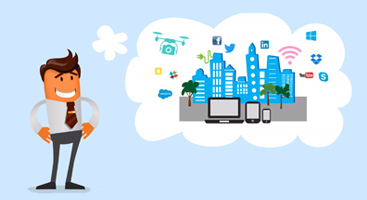 Vraag direct een gratis online demo aan
Voordelen van continu leren op MyCademy.com
Altijd en overal onbeperkt toegang

U heeft altijd en overal onbeperkt toegang tot ons volledige aanbod. Dat zijn zo'n 45.000 e-books en video's.

vanaf 5 of meer cursisten

Start al vanaf vijf cursisten!
Uitgebreide kenniscommunity

Spar met medecursisten en profileer u als autoriteit in uw vakgebied.

Continu leren om innovatie te stimuleren

Met ons unieke opleidingsconcept zorgt u dat u koploper bent in een constant veranderende markt.
Uitgebreide voortgangsrapportages

Krijg inzicht in uitgebreide voortgangs informatie van uzelf of medewerkers.

Certificaat

Pimp uw cv en ontvang na succesvol afronden van uw cursus het officiële certificaat van MyCademy.com
Pricing?
| | Individual courses | OnlineITcourses.com (life long learning) | MyCademy (continuous learning) |
| --- | --- | --- | --- |
| Cost per month | Depends | €166,- | In consultation |
| Number of users | Depends | 1 - 10 | From 10 |
| Courses | Loose purchase | Unlimited | Unlimited |
| Learning paths | X | X | Included |
| Own organization style | X | X | Included |
| Create knowledge sessions | X | X | Included |
Vraag demo aan
Meer weten over de mogelijkheden van ons vernieuwende Continuous learning concept? Vul het contactformulier in en een van onze Continu learning consultants neemt dan zo snel mogelijk contact met u op.